EURAQUA - Pollet Group Waregem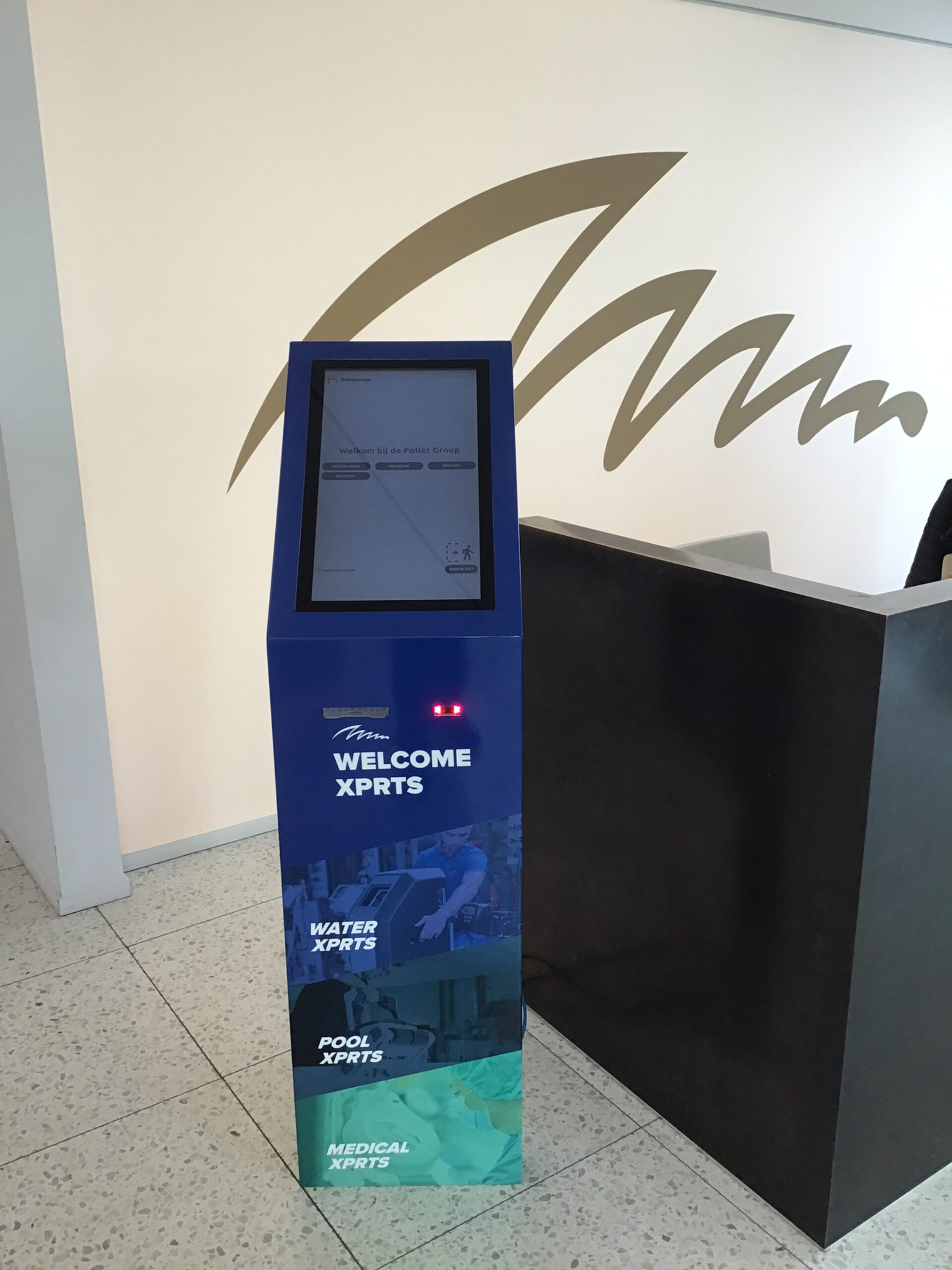 Euraqua - Pollet Group Waregem
Away with pen and paper! Welcome visitor, please register on the Gatehouse kiosk.
A personalised reception with the addition of the Gatehouse kiosk adds to the company's image.
Gatehouse also ensures that the reception staff are relieved of their worries, allowing them to fully focus on their core tasks.
No more paper version with previous visitors visible, so they are in line with GDPR legislation at Pollet.