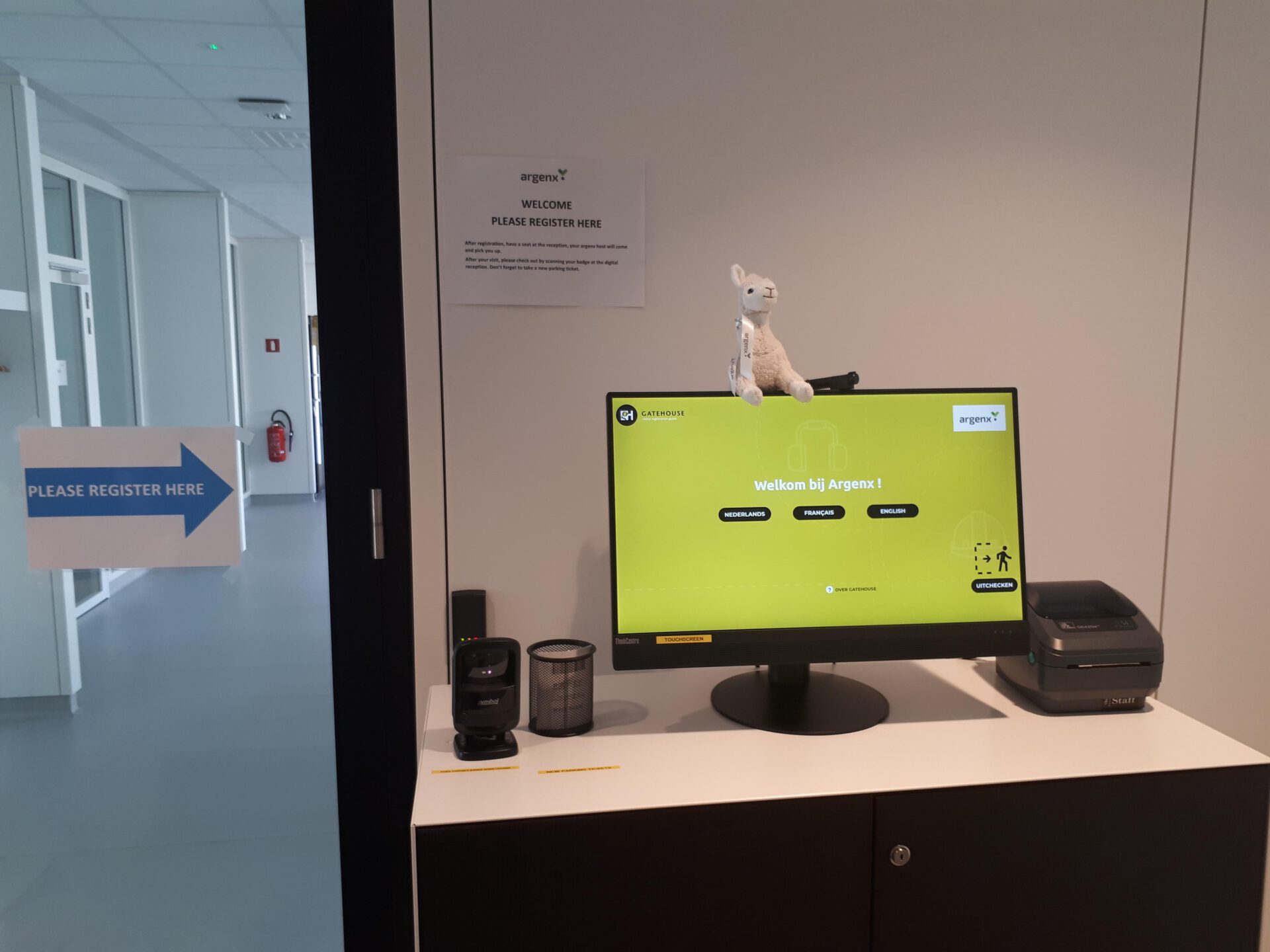 Argenx
Evy Duville - Hospitality and Events Coordinator:
"We are very satisfied with the digital reception we have at Argenx. Stef is very helpful and has listened carefully to what we had in mind from the beginning".
At Argenx they were looking for an easy to use registration system to register visitors electronically. Evy and Hayat knew very well what they wanted. During our first meeting, it soon became clear that we were on the same wavelength and Gatehouse would be a good solution for them. We thank Argenx for trusting us with Gatehouse!
Argenx is a clinical stage biopharmaceutical company that is creating and developing a pipeline of differentiated antibodies.

Read more about Argenx here.