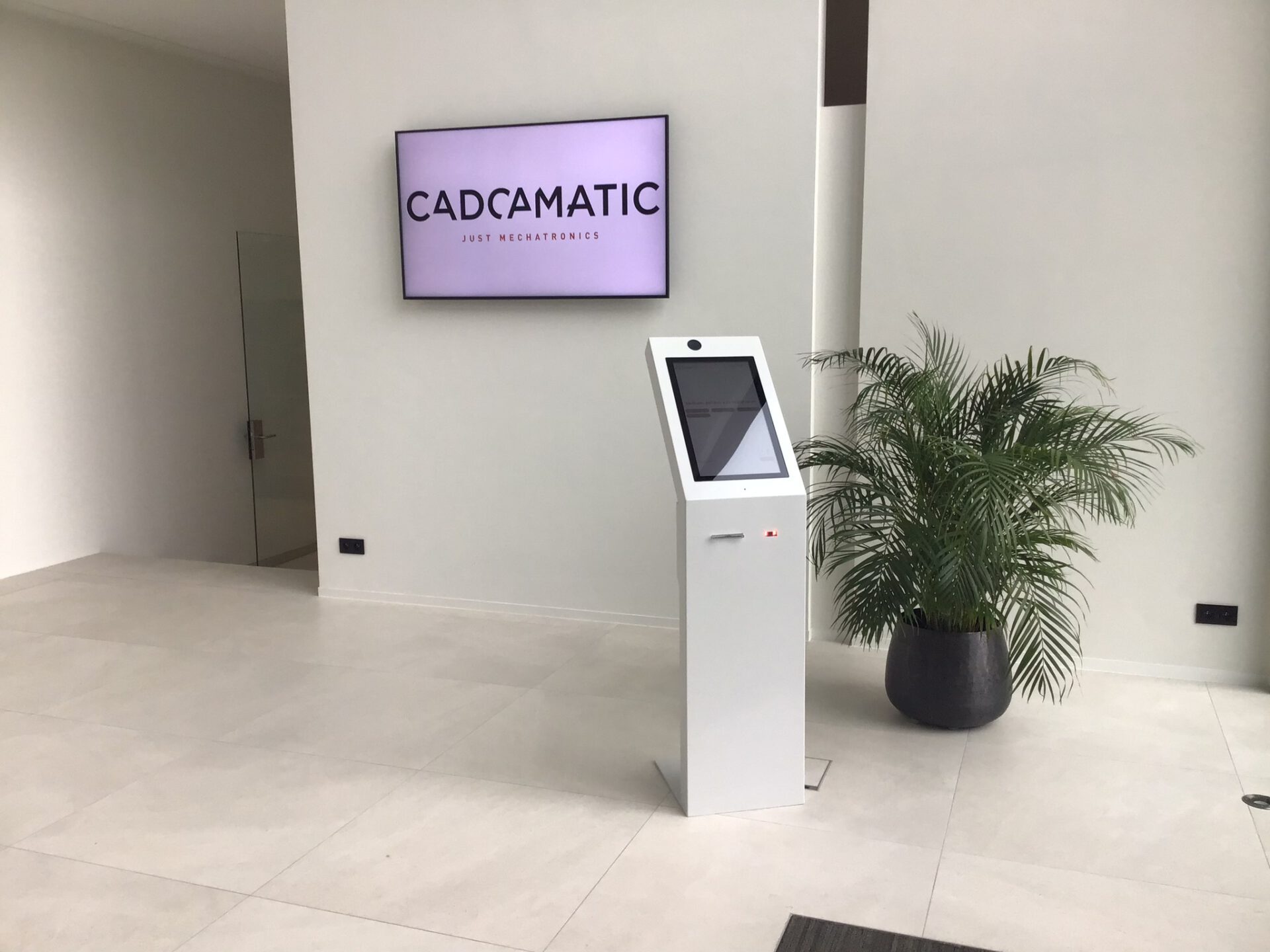 Unattended reception with call function
An unmanned reception?

It is not always obvious, but with Gatehouse we have found the ideal solution.
Each visitor registers at the Gatehouse kiosk and selects the desired host from Cadcamatic. This host is automatically called from Gatehouse during registration (cascade system). Thus, the visitor is always in personal contact with a host in the company.
After registration, the visitor is picked up.
Want to know more about Cadcamatic?