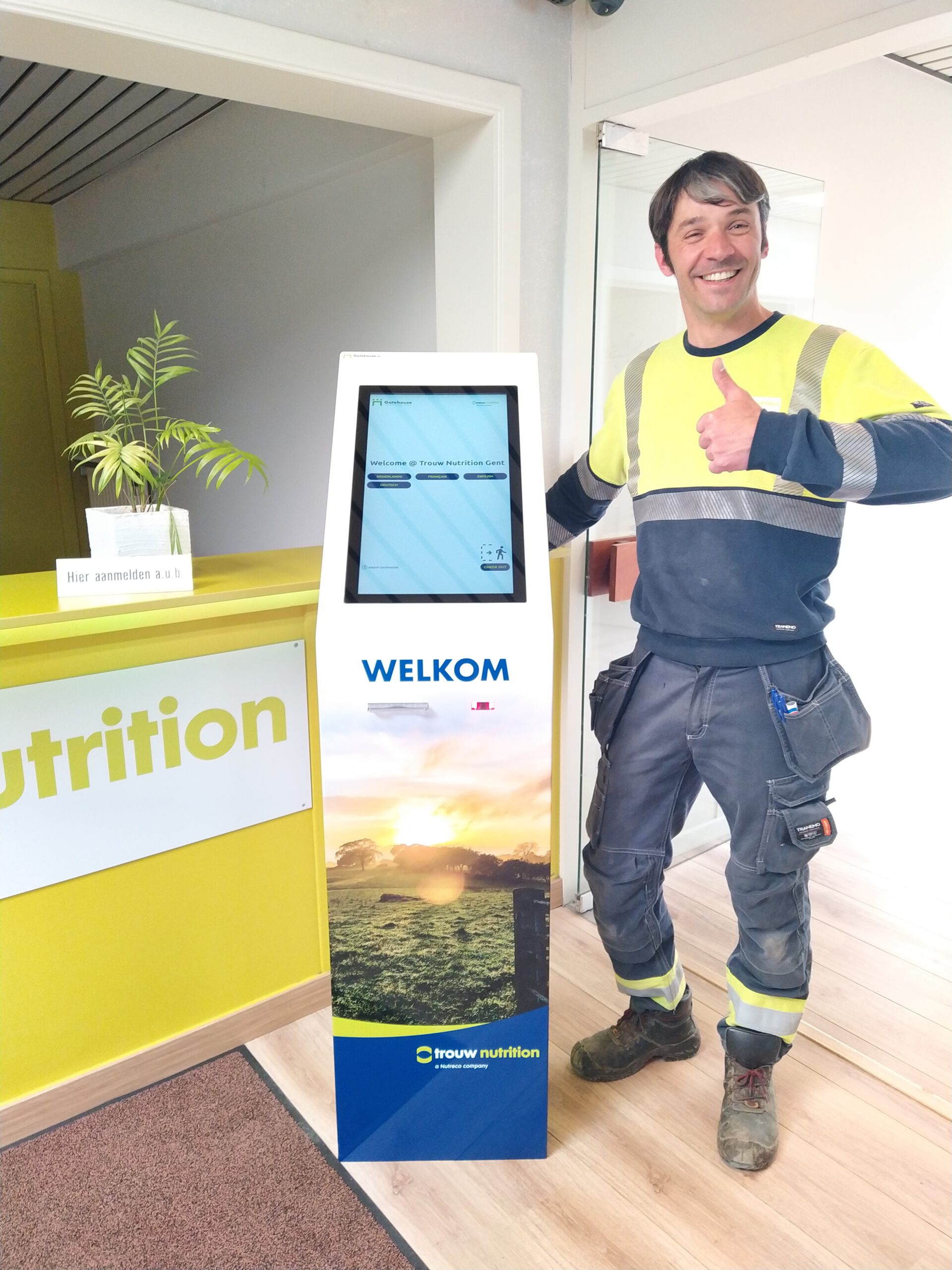 Trouw Nutrition Gent
"Only proprietary hardware is linked to our corporate network !"
Plant manager Pieter Vandamme invited us for a difficult conversation. SHV Group is a very large Dutch diversified family concern.

On the one hand, Trouw Nutrition Gent wants to take the flight forward in terms of professional visitor registration and guest reception but, on the other hand, the central IT arm is looking at this issue at group level to avoid potential network risks due to individual local projects.

It was decided that working together was the right choice. Gatehouse visitor registration was the right product (personalised kiosk, intuitive app, smooth evacuation tool, archiving, multichannel notification of hosts, etc.). Gatehouse could be seamlessly put into operation on the customer's hardware.

Although Gatehouse only uses the internet connection via 1 port in each customer's firewall, this risk was also neutralised in cooperation with their IT department. Meanwhile, the customer's PCs were built into the Gatehouse setup and booted up flawlessly.

Gatehouse's flexibility is much appreciated in large enterprises !
Want to know more about Trouw Nutrition ?